Thanksgiving is not Thanksgiving without turkey and gravy.  And who doesn't love delicious hot turkey sandwiches the day after?!  I remember when I was younger I would watch my mom make the turkey for Thanksgiving and I was always amazed.  It turned out perfect every time.  I also remember being very intimidated at the thought of making a turkey.  I'm thankful that my mom took the time to show me how to prepare a turkey to make sure that it comes out delicious every single time!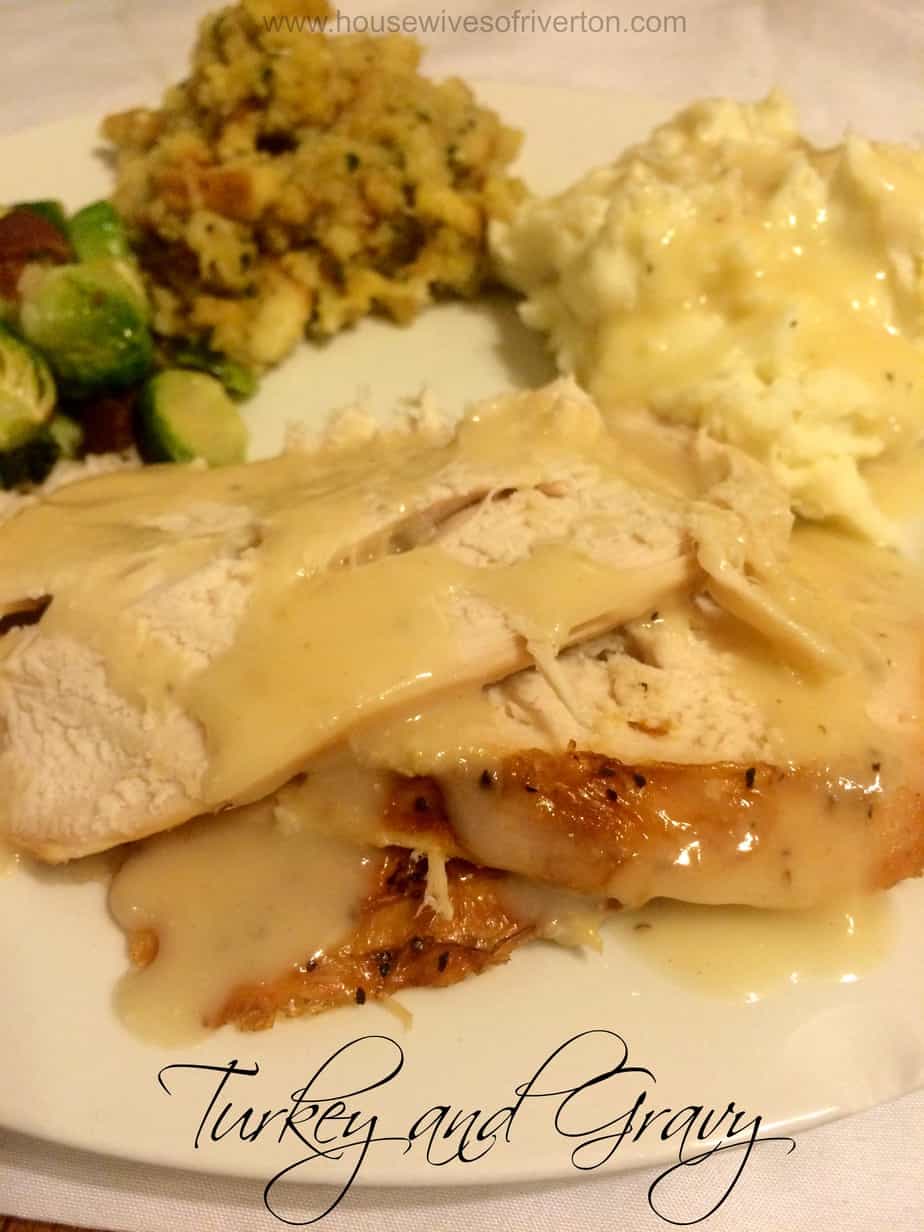 There are lots of ways to prepare a turkey.  I prefer doing it this way because the prep is simple, but you still come out with a delicious turkey!
Thanksgiving Turkey
Turkey, defrosted
4 tablespoons butter, softened
Salt, pepper, granulated garlic to taste
turkey roasting bag
Directions:
Preheat oven to 350 degrees.  Using your hands, spread the butter out all over the turkey.  Make sure you get the butter between the skin and meat on the breast meat.  This will help give it extra flavor and also help keep it moist.  Next sprinkle all over with the salt, pepper, and granulated garlic.  If you are going to stuff your turkey, do that now.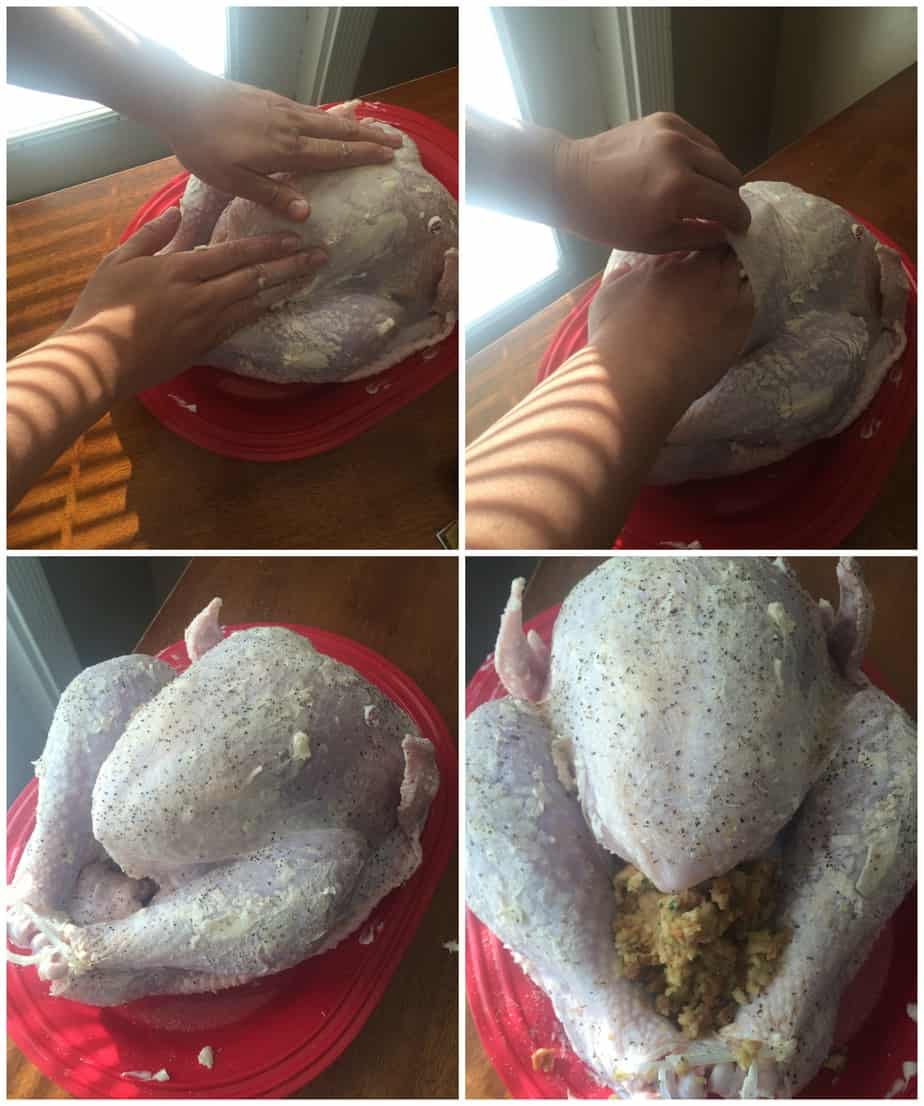 Place turkey in the roasting bag and place in your pan.  Your cooking time will depend on the size of your turkey.  I had a 12 lb turkey and my turkey was done at about 2.5 hours.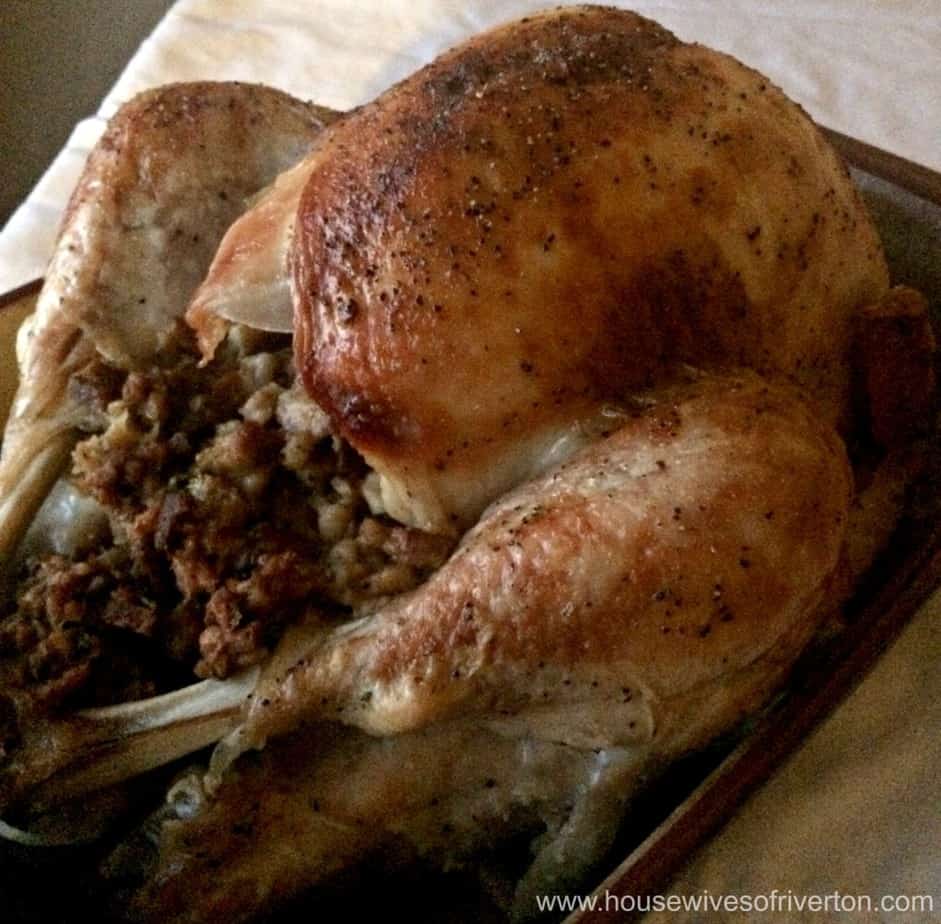 Of course my mom taught me how to make my turkey gravy too!  It's so delicious and smooth as butta! 🙂
Turkey Gravy
Turkey drippings (mine ended up being about 3 cups)
2 tablespoons unsalted butter
2 tablespoons cornstarch
2 1/2 tablespoons flour
1/4 cup heavy cream
3/4 teaspoon salt
1/2 teaspoon pepper
1/2 teaspoon season salt
1/2 teaspoon granulated garlic
Directions:
Heat drippings over medium heat, add butter.  Whisk continually until butter is melted.  Next add cornstarch, then flour while still whisking.  Add all seasonings, and finally the heavy cream.  Keep whisking the whole time so it doesn't get lumpy.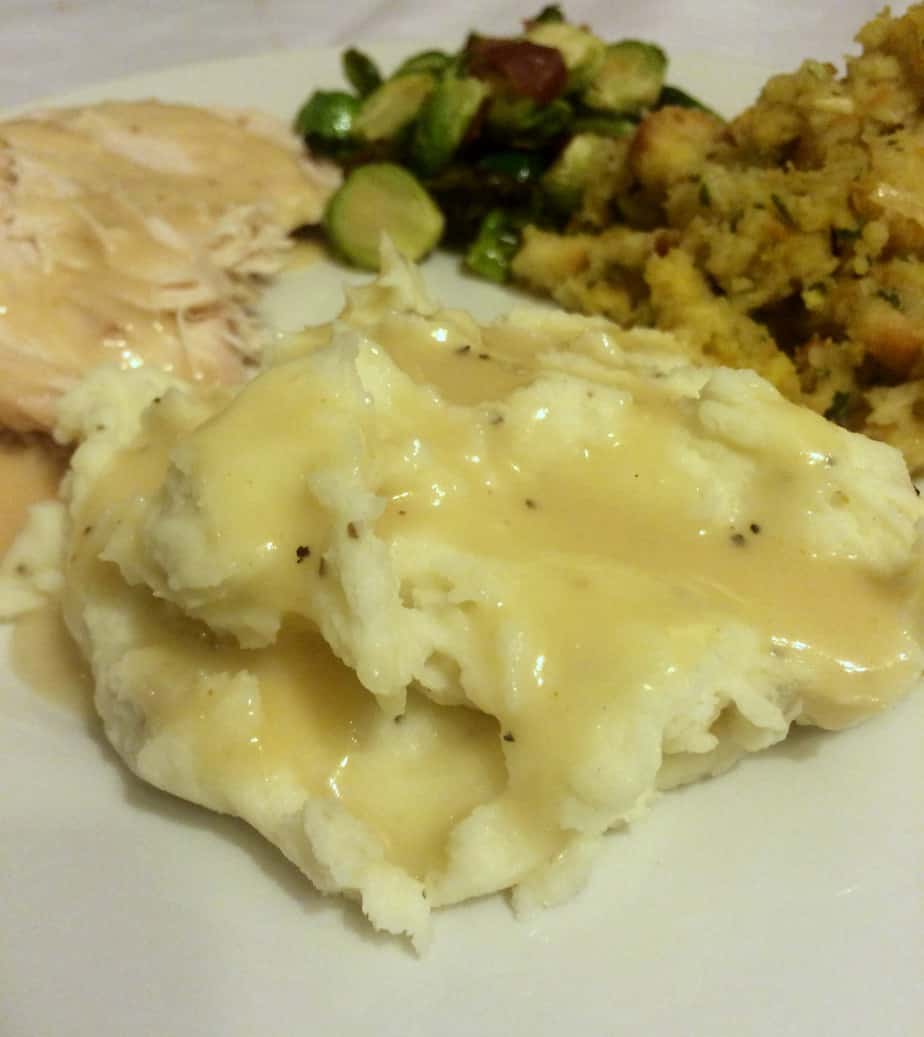 You'll love this gravy on top of everything!  We'd love it if you shared your favorite tip when it comes to making turkey and gravy!