This post may contain affiliate links. If you purchase something through any link, we may receive a small commission at no extra charge to you. Supplies used may be given to us free of charge, all projects and opinions are my own.
Following sports is a favorite hobby of mine, especially as the end of the season is drawing near and emotions are high. March Madness is so fun for my family, even the younger kids are willing to fill out a bracket to make the games more exciting to watch…the fact that Utah is playing in the PAC12 Championship tonight is an added bonus we're all looking forward to!
A major perk of sporting events is FOOD!…am I right or am I right? Food is a highlight of many gatherings but there's something fun about creating food to follow a theme and since I love sports so much it's one of my favorite themes to create food for. These 10 basketball treats definitely fit the bill for fun, matching theme, and delicious.
Since I have never claimed to be a recipe creating pro or the baker of champions I'm always looking for something that fits the theme well and is something I can do. I've rounded up 10 basketball treats that are perfect for March Madness and that are (or appear to be) easy enough even I could do them, which means you can do them too!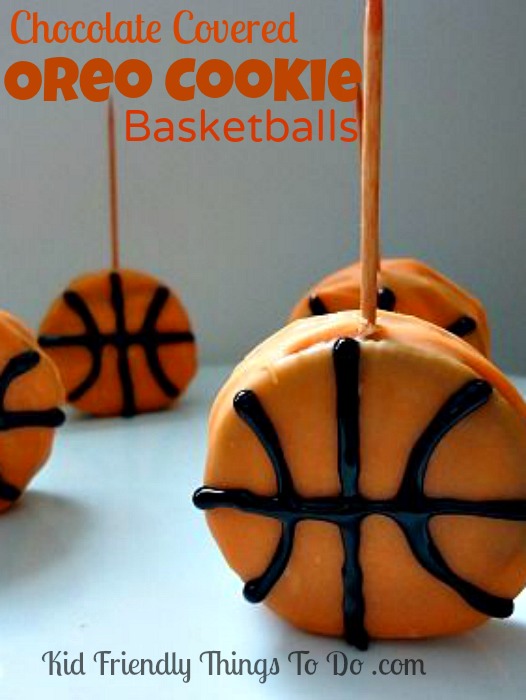 Chocolate Covered Oreo Cookie Basketballs from Kid Friendly Things to Do


These Nutter Butter Referees from The Girl Who Ate Everything are the cutest thing I have ever seen and since they are Nate's favorite treat I think they'll make the perfect basketball treats for us!


These Quick and Easy Basketball Cookies from Lisa Storms are so cute and seriously easy. I love that you can add frosting to the middle to match your team colors.


Speaking of easy and darling. Using the same general idea using the basketball cookies as Cupcake toppers! The site is currently down but these are from How Sweet Treats.
Basketball caramel apples! Heck ya! Chocoley shows you exactly how to make them.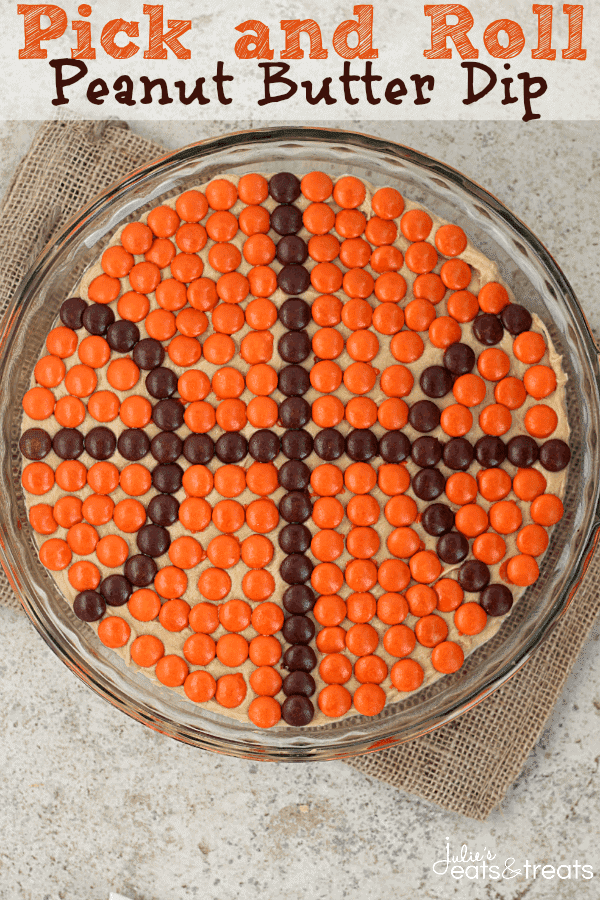 This Pick and Roll Peanut Butter dip from Julie's Eats and Treats looks so cute and since my kids love to dip their apples, carrots and celery in peanut butter this is a great way to make those fruits and veggies even more appealing.

These Reese's Peanut Butter and Chocolate Truffle Basketball Treats from Roxana's Home Baking are so cute. I love how the peanut butter cup looks like a basketball hoop.


Another darling basketball cupcake. This time a basketball hoop from Hanielas. I think maybe possibly with a little bit of help I could make these.


Sadly this image takes me no where that I can actually find the image but I think these basketball cookies are SO cute and PERFECT for March Madness.


I sometimes have to laugh at how excited my family always is for Rice Krispie Treats. They love them and I don't make them nearly often enough. These Basketball Krispie Treats from Alana Jones-Mann are sure to make my family smile!
I hope you'll try some of these fun basketball treats. I can't wait to share them with my family.
GO UTAH!!!