This post may contain affiliate links. If you purchase something through any link, we may receive a small commission at no extra charge to you. Supplies used may be given to us free of charge, all projects and opinions are my own.
One of my favorite projects that has also turned out to be a major lifesaver for me is the Homework Box


We're headed into our 3rd school year with the homework box and I can't imagine life without it. To know everything we need to do homework is all in one spot makes my life so much easier. As I was thinking about my love for my homework box I was looking at some other homework stations and thought I'd share some other great ones with you just in case you're luckier than I am and can have an actual homework station in your home.
Here is another solution that can be put on the table and put away if you don't have a designated area.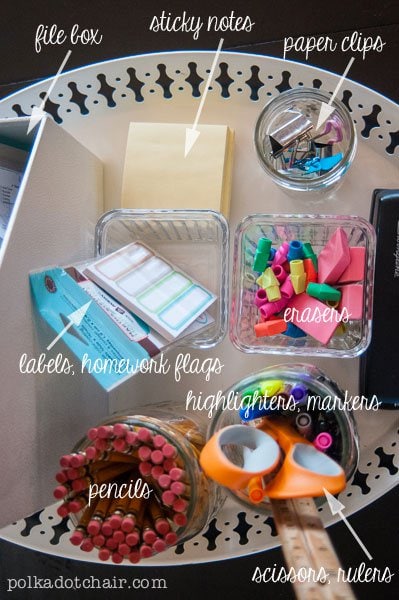 (source)
Another darling portable station involves a turntable – this would work great if you have a designated area or you (like me) use your kitchen table.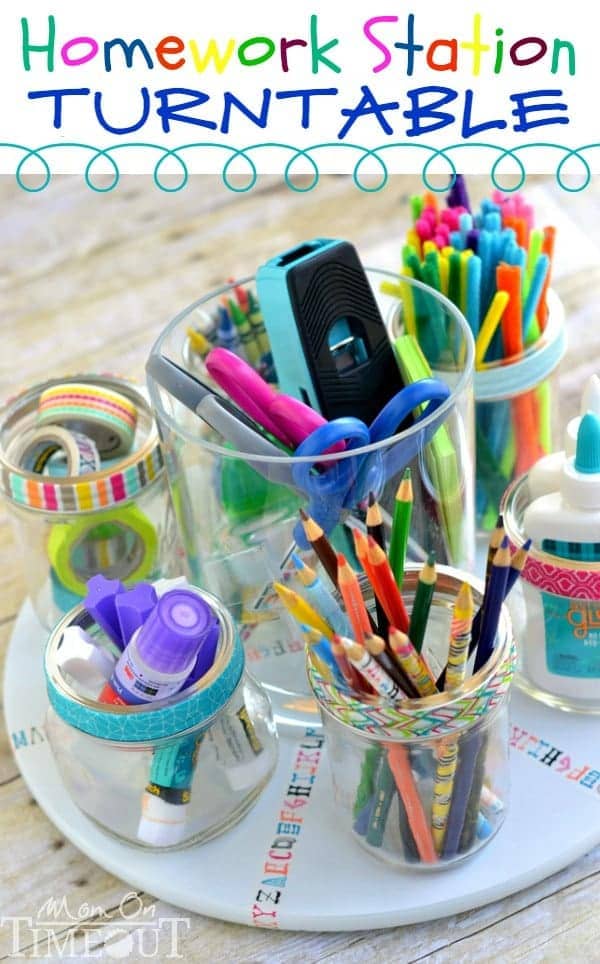 (source)
I have a love/love relationship with Ikea, I always see something I just have to have and this rolling cart has been on my list for it seems like forever. I think this is about the most perfect use I've seen.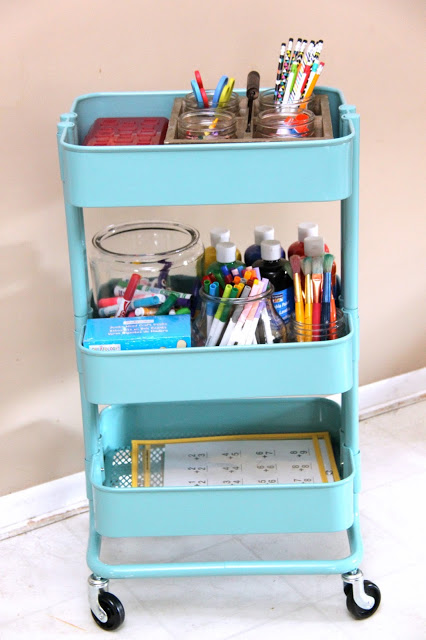 (source)
Since I am feeling a bit like we've outgrown our home (what I wouldn't give for an office…and a craft room…) I am jealous of people who actually get to have a homework area like any of these. Oh my gosh they're so dreamy, I would be in heaven.


I want lockers in my house somewhere so bad!!! (source)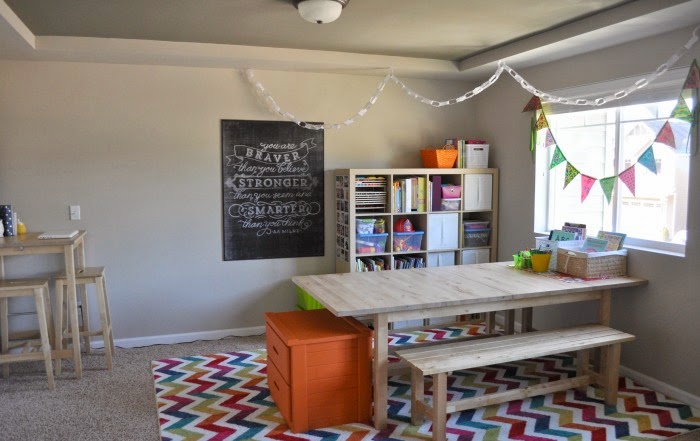 You know I love a huge chalkboard! (source)


OK, this is just dreamy! If I take the furniture out of our family room I am pretty sure I can set up 7 of these stations. (source)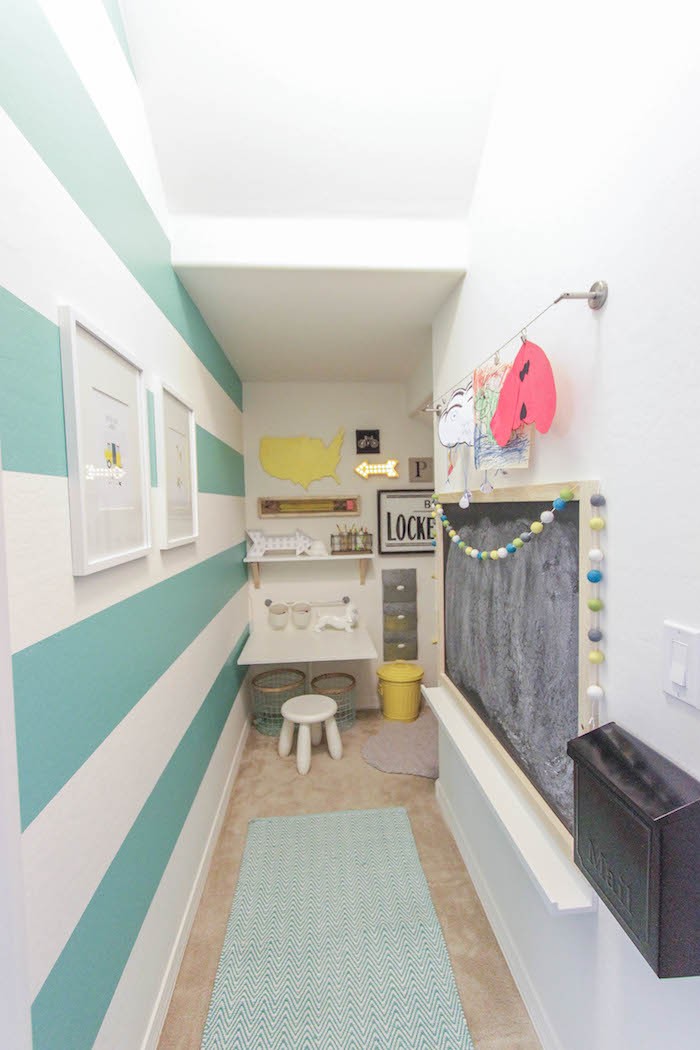 I've never been more sad that our closet under the stairs is actually the boy's bedroom closet. How cute (and useful) is this space! (source)
It's official, I need a house that has a room I can turn into an at home classroom. I LOVE nothing more than the idea of everything having a home and in our current house we definitely don't have that. Do you have a designated spot in your home where your kids do homework or like me do you have to settle for the kitchen table?